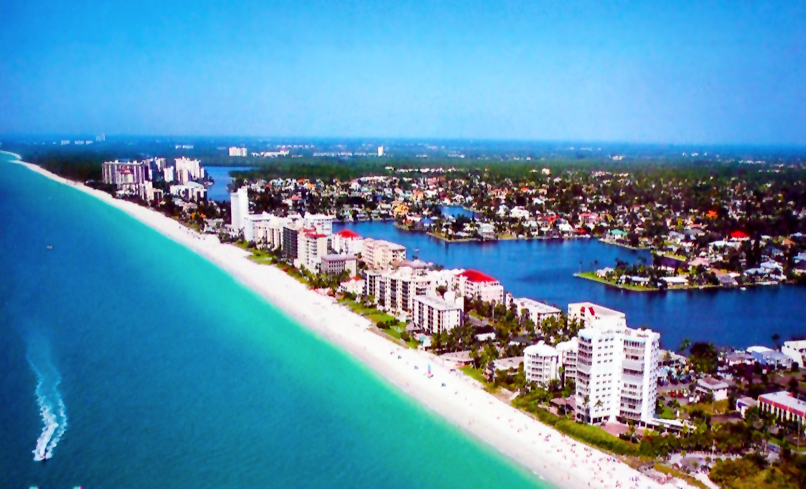 View All Vanderbilt Beach Listings
Amenities:

Beach Access

Near Shops

Near Restaurants

Condos & Homes
The Naples Vanderbilt Beach area is set among a beautiful nine mile expanse of shoreline enabling residents to indulge in easy access to the beach as well as some of the most beautiful sunsets you'll ever encounter. As such, Vanderbilt Beach is regarded as one of the most highly-desirable home destinations in Naples. Buyers will find wonderful options in single-family homes and luxurious condominiums, enriched with amenities.
Historically, this section of Naples represented a trifle portion of the more than one million acres acquired by County namesake, Barron G. Collier, way back in the 1920s. It is said that Collier named the beach after the industrious Cornelius Vanderbilt, which in that era, was certainly a name that prompted thoughts of prestige, success and
affluence. And indeed, even today, the area of Vanderbilt Beach has a particular ambiance and character of catering to the well-to-do. At Vanderbilt Beach, one will find the pinnacle of hospitality services at the internationally esteemed Ritz Carlton Beach Resort. Interestingly, when continuing to travel inland along Vanderbilt Beach Road, one will come to the Ritz Carlton Golf Resort which is home to the Tiburon golf course. This is a rare distinction. Naples is the only city in the world with two separate Ritz Carlton Resorts located along the same road, and again, that road is Vanderbilt Beach Road.
Near Vanderbilt Beach
Residents of this area are positioned in close proximity to many popular attractions, beyond the beach itself. For instance, a wide range of retail options and restaurants await only minutes from the community. The boutiques, eateries and cinematic entertainment of The Mercato are among the nearby destinations.
There's also kid-friendly fun that can be found at places like The Golisano Children's Museum of Naples or Sun-n-Fun Lagoon, Collier County's only waterpark.
The Vanderbilt Beach remains a top option for buyers in Naples. To see current homes and condos for sale here, see listings below.