Koreshan Historic Site and State Park in Estero, FL
Posted: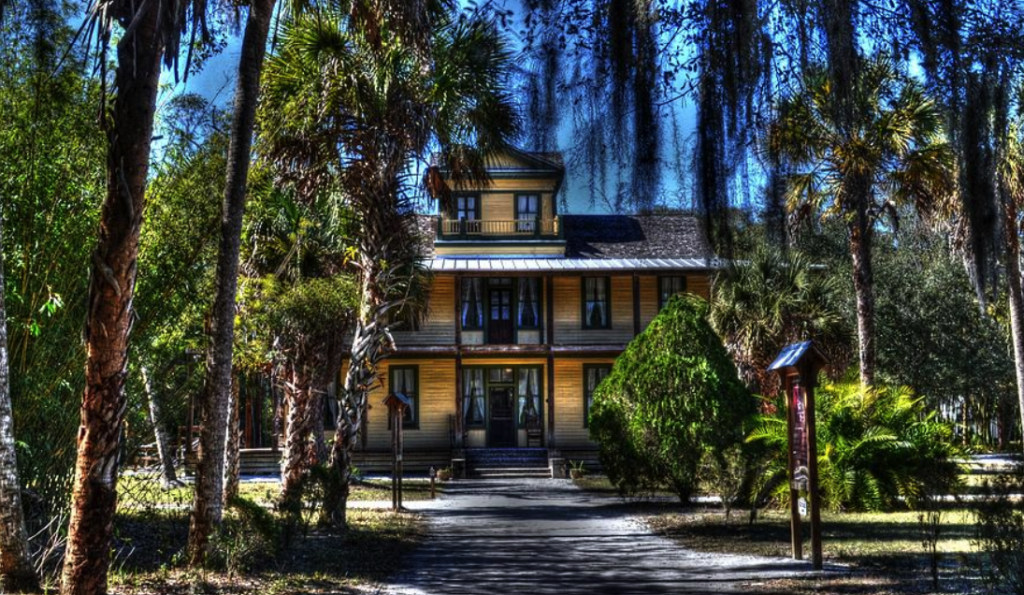 The Koreshan State Park is without doubt, one of the most fascinating and historically significant attractions in all of Southwest Florida. The gardens and historical buildings here have been remarkably preserved to showcase life in the 1800s, yet visitors can also learn the other-worldly story of
this order which is ultimately responsible for the founding of Estero.  The Koreshan State Park is located along the western end of Corkscrew Road and borders Estero Bay as well as the Estero River. While Southwest Florida is often noted for the array of new development that has taken place in more recent years, the Koreshan State Park helps illuminate some of the region's more interesting history of yesteryear. To put that in perspective requires reference to an "illumination" experienced by Koreshan Founder, Dr. Cyrus Teed.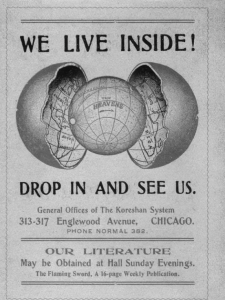 Teed, a doctor from New York, dabbled in alchemy. He believed that through high voltage emissions, base metals could be transmuted into gold. It is said that during an electrical experiment, he was so badly shocked as to be knocked unconscious. When he awoke, he claimed to have been visited by an apparition of sorts who not only explained the nature of God, but of the universe itself. Among that imparted was an assertion that was something akin to hollow Earth theory, in this case, that our planet was not convex, but more of a concave sphere; a giant cell, or bubble, floating in the ether with humanity existing on the inner layer of this shell. That which we call the sun was really a giant rotating battery which throws off sparks seen as stars at night.
This illumination also prompted Teed with motivation to establish what he described as the New Jerusalem on Earth. He developed a following after presenting his theories at the National Association of Mental Sciences Convention in Chicago in 1886. After a time, Teed and his followers would embark on a voyage to select the site for their New Jerusalem as well as a commune which ultimately led them to Estero Bay and those lands which comprise the Koreshan State Park. Teed had changed his name to "Koresh" borrowing from the Hebrew term for Cyrus, as in Cyrus the Great, the Persian Biblical figure who was referred to as "shepherd" after overturning the Jews exile in Babylon. That's another story.
From their compound, Teed and his followers went on to establish the area's first market, first post office and were also noted for stagings of orchestral performances. Locally, they drew certain ire from experimentations to prove the conclave nature of our planet, suggesting there was certain rift out there in the Gulf where the bubble world has been sewn shut. The following numbered a little more than 100 people and didn't really grow too large. Their
belief in celibacy no doubt contributed to this. And over time, some would drop away after Teed's prediction of the apocalypse didn't come to fruition. Teed passed away while bathing December 22, 1908. When county officials came to remove his body, followers intervened. They claimed he would reincarnate, just needed more time and as Christmas was approaching, this seemed the optimum occasion for such a reincarnation, yet it never occurred as far as anyone can tell. Days later, the County returned and one can just imagine the condition of Teed's corpse as officials decided to remove the entire bathtub from the home, and he would later be buried along with it.
Now, regardless of one's perspective on the notions Teed held as true, it is rather fascinating that when he and his followers arrived along the banks of the Estero River, he said that a day would come when people from all over the world would venture to visit this paradise of Southwest Florida. He certainly got that much right.
Today, to visit the Koreshan State Park is like stepping out of time into an another era. The housing, lecture hall, power plant and beautiful botanical gardens created by the Koreshans have been kept remarkably preserved.
The Koreshan State Park also offers many of outdoor activities including hiking, camping, picnicking and fishing. A large pavilion is located in the picnic area which can be rented for large events. The boat ramp on the Estero River provides access to Estero Bay (Florida's first Aquatic Preserve) and Mound Key Archeological State Park. Canoe and kayak rentals are available at the Ranger Station for guests to enjoy the river serenity and see many of southwest Florida's wildlife species at a more relaxed pace.
For overnight stays, the park has a full-facility campground. Campers can enjoy campfire programs every Saturday night starting in December and every Wednesday and Saturday from January through March.
Koreshan State Park offers numerous events at the park throughout the year, including a weekly Farmers Market every Sunday from 8 a.m. to 1 p.m.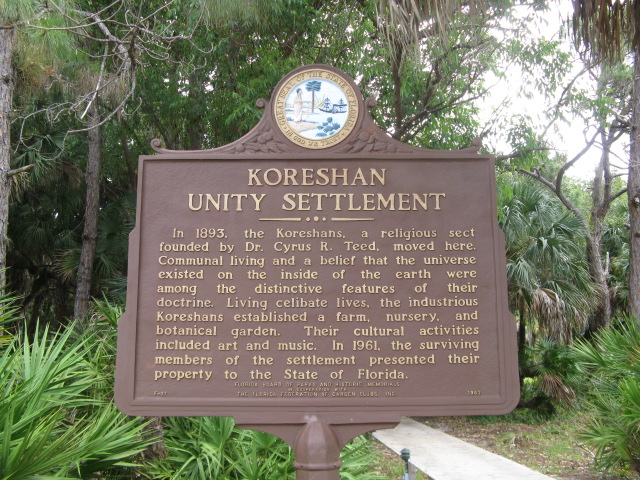 Hours
The park is open daily, 365 days a year from 8 a.m. until sunset. The historic settlement is open daily from 8 a.m. until 5 p.m.
Fees
Admission
$5 per vehicle (2-8 people per vehicle); $4.00 (single occupancy vehicle); $2.00 (walk-in, bicycle)
$4 Single Occupant Vehicle.
$2 Pedestrians, bicyclists, extra passengers, passengers in vehicle with holder of Annual Individual Entrance Pass.
Camping
$26 per night, plus tax, plus a non-refundable $6.70 reservation fee. Includes water and electricity.
Guided Tours
Koreshan Settlement ranger guided tours are available:
$2 per adult and $1 per child
Boat Ramp
$4 boat ramp, plus entrance fee.
Dump Station
$10 dump station, plus entrance fee, for non-registered campers.
Canoe/Kayak Rental
$7 1st hour/$5 additional hours canoe rental.
$10 1st hour/$5 additional hours single kayak rental
$15 1st hour/$10 additional hours tandem kayak rental
Contact Information
3800 Corkscrew Rd
Estero, FL 33928
(239) 992-0311
Estero Homes for Sale