Meet Realtor Michael Monge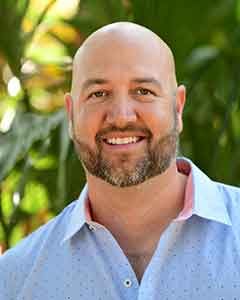 Michael Monge is a Real Estate Agent serving the SWFL area. Having been born and raised in SWFL, Michael truly knows this area unlike most. He is a natural born salesman whose ambition led to him turning a childhood hobby into a successful business. Michael is known for his integrity, passion, and drive. Once you meet him, you are no longer strangers, but a friend.

Michael is a family man who is devoted to God, his beautiful wife and two children. He enjoys spending time in our own beautiful backyard and hobbies include fishing, spear fishing and hunting. He serves weekly at his church where he turned his passion into a purpose by starting a program called "Centershot". Centershot is a family-centered ministry that focuses on discipleship through sportsmanship.

They say home is where your heart is and Michael's heart has always been in SWFL, so let him help you find a home that your heart will fall in love with.