Realtor Tyler Mattingly
Posted:
Meet Realtor Tyler Mattingly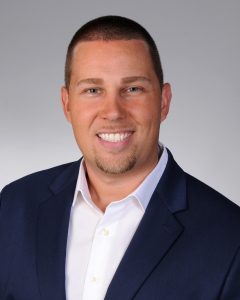 Realtor Tyler Mattingly was born and raised in Owensboro, KY and moved to sunny southwest Florida in 2007. He comes from a background of 15+ years in the hospitality industry working for private golf and country clubs and brings an extreme knowledge of customer service when working with his clients. Enthusiasm, leadership, commitment, personnel relations, and detail oriented are all traits he brings to the real estate business.

Tyler graduated from Florida Southwestern State College, formally Edison State College, and earned a degree in Business Administration and Management. His skills in business, sales and marketing give him a unique insight into helping his clients.

He has attended Summit church since 2007, and assists with several community initiatives including school backpack drives, food drives, walk for autism, walk for hunger, and many others.

Tyler entered the real estate world in order to share his passion of real estate with others. He's looking to meet new people and help them accomplish homeownership and investing in properties as he has done personally. Starting in 2009, he has bought, sold, leased, and invested in his own properties and now wants the opportunity to earn your business to help you do the same.

Tyler lives in Estero with his beautiful better half, more like three quarters – Stephanie. He spends his free time swimming as much as he can, and occasionally travelling, when he is not putting deals together, and working tirelessly for his clients.