For those especially interested in Southwest Florida active adult communities which cater to residents age 55 and up, our region has again gained recognition as being among The Best places to retire. The Internet-based resource which reviews consumer financial products and services has produced a list of Best and Worst Places to Retire, a study that has been annually conducted since 2014. The company recently resolved to focused exclusively on Florida, and be assured, our region ranked favorably in their findings. If your considering a move to homes within Southwest Florida active adult communities, especially within the areas of Naples, Bonita Springs, Estero or Fort Myers, the WalletHub study reaffirmed some of the advantages that await. In ranking 111 of the largest cities within Florida, as based on "retirement friendliness," researchers included studies on nuances such as quality-of-life, access to healthcare, variety of recreational activities, affordability, crime rates and more. The results of scoring ultimately indicated that Bonita Springs, Cape Coral, Estero and Fort Myers were all ranked high in the study. Communities such as Port Charlotte and Lehigh Acres were also favorably ranked.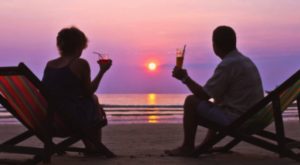 Cities with less dense populations were intentionally left off the list produced by WalletHub. In this case, cities like that of Naples and Marco Island were not not included. At the same time, it is important to note that both of these have routinely secured their own honors. For instance, Forbes has heralded Naples among The Top 15 of best places to retire in America (especially if you're wealthy). In another case, a separate online financial services advisory service known as SmartAsset, has additionally ranked Naples among America's best communities for retirees. In their study, metrics included focus on such aspects as tax burden for retirees.
Naples and Punta Gorda have also been recognized as the Number One and Number Two of the Top Five places to retire in Florida by the AARP. In a "State of Florida Living" assessment making note of Naples' recognition in this instance, writers recommend that if residential prices of Naples are considered too high, consider looking in a community only minutes away – that being Bonita Springs.
These refer only to a few reports. The totality of such accounts continues to drive home the message our region is great for retirees. What's more, it is helping spur buyer demand leading to the development of new Southwest Florida active adult communities. New construction is emerging among neighborhoods such as the beautiful Tidewater community in Estero, Valencia in Bonita Springs, the Del Webb community at Ave Maria, to name just a few.
It is however important to also note, just because folks are retired, it doesn't necessarily indicate their days are spent retiring. Upon looking among those iiving among Southwest Florida active adult communities, you'll find residents enjoying the vast arrange of amenities in golf, tennis, pickle ball, bocce ball, swimming as well as other social activities.
Of course, they're enjoying our beautiful beaches and warm weather too, something to appreciate no matter the age!
If you're interested in learning more about residential options among Southwest Florida active adult neighborhood for those age 55 and older, simply submit the contact form below and our Retiree Friendly Real Estate Specialists are happy to answer your questions. Simply submit the contact form below:
Homes for Sale in Southwest Florida Active Adult Communities